If you're reading this ultimate guide what is domain and what things need to research before buying a domain name then you'll save yourself from big problems.
This post will help you in understanding the technical part of what is domain & how it's working. Also what points you need to keep in mind while buy domain name.
What is Domain?
A domain name is used to identify network resources with a unique name on the Internet and within the Intranet.
Now you think what'll happen if there is no domain name assigned or could you access a website without a domain name?
So, the answer is Yes. You can access the website and other networking devices through IP address also.
But that will not be SEO friendly and also you can't set SSL for HTTPS (Hypertext Transfer Protocol Secure).
Also, the problem is that it'll be very difficult to remember each devices IP address. Maybe you can remember more numbers than me but there is also a limitation 😉
What is Domain DNS?
You understand well what is domain in the above points now must be wondering what is domain DNS.
You must be aware that people are good to remember names but not numbers.

The domain name has a DNS service (Domain Name System), which is used to translate the domain name with the IP address and provide a unique name to your website.
You can create multiple DNS records to point or redirect the traffic to a particular server or service.
Please check below some example of mostly used DNS records:
A Record (IPv4 address record) – DNS host record, store system or server hostname and corresponding IPv4 address.
AAAA Record (IPv6 address record) – It's store hostname and its corresponding IPv6 address.
CNAME (Canonical Name Record) – It's used to create an alias of any existing resource record.
MX Record (Mail Exchange record) – it's store SMTP server details which used to route emails to the email server.
TXT Record (Text record) – Its store records in human-readable text format and can be used for multiple purposes.

Commonly it's used for domain authority verification.
SPF (Sender Policy Framework) records are used to prevent email spamming. It prevents to send unauthorized emails on behalf of a domain.

NS Record (Name Server record) – It keeps the record of DNS server which delegated for specific DNS zone like techiwiz.com
Whois Lookup
You can research ownership with Whois Lookup also get ownership info, IP address history, rank, traffic, SEO & more.
You may also find available info for sale and buy.
People may not get accurate domain information through whois lookup if the domain owner is using WhoisGuard privacy protection.

WhoisGuard protect you from potential spam and even identity theft.
You can use GoDaddy whois and enter the domain name in the search box to get details.

What is Domain Name Registration
You can buy a domain name & registered through domain name registrars (like Bluehost, Namecheap, HostGator, SiteGround, GoDaddy etc).
It's authorized by the Internet Corporation for Assigned Names and Numbers (ICANN) a non-profit organization.
You may also notice that at the end of the domain name it contains suffix like:
.Com – Mostly used for commercial and can be used by everyone,
.Org – Originally intended for the non-profit organization but it can be used by everyone,
.Net – Originally intended for network technologies related but now it's available for everyone.
.Edu – It's created and used for educational purpose.
.Gov – It's a top-level domain used by the U.S. government and other countries can use a second-level domain like gov.in, gov.my, gov.jp, gov.
These are called top level domain extensions. You can use to target the audience group and accordingly it's price also defer.
How to Buy Domain Name
Choosing a perfect domain name is really time taking and frustrating task because you can't modify after register.
Time needed: 3 minutes
Please read below points which help you to choose a perfect domain name:
Include niece keyword

Google has cleared that there is no impact in search ranking (SEO) to have specific related keywords in your domain name.

But I insist you choose domain name matching with your niece topics. It'll help your customers to find it more relevant, easy to remember and easy to build trust.

Avoid hyphen and number

First reason to avoid it because it's hard to remember and there would be high probability of typo mistake.

Second it'll not have a good resale value and looks spammy domain.
So, until there is no strong reason to include it then please avoid it.

Avoid double letters

For avoid any confusions for your customer, please don't use words which have double letters like newworld.com, buyyourrabbit.com

See, it's very hard to read and pronounce. So you need to select a domain name which catchy and easy to pronounce.

Always try first for .COM domain extensions

As discussed earlier, .com is available for everyone.
You should go for .COM domain extensions because it's widely accepted.

Most people expect .COM and automatically type .COM extension at the end of the domain name.

Use Domain identity protection

Domain identity protection hides your registered personal information.

It's a paid feature and many providers will charge you around $12/year additionally.

Namecheap.com provides you free domain ID protection whoisguard feature with your purchased domain.

Research history before buy expired domains or new

Before buying an expired domains or don't know if anyone bought already and the reason for it's get expired.

So it can impact your domain value,
Pro: If the existing domain had a good reputation then it'll rank faster in search engine.

Cons: If it had a bad reputation then your hosted site will be in the problem to get traffic.

I'll share an incident when I selected a domain name Techipower.com.

luckily I checked on the archive.org before bought it and found its history that site was created in 2012 & hacked before getting close completely.

Don't worry, I'll guide you how you may check for it's good or bad history:

i) You first check on the archive.org. You'll find its footprints if exist because this website take and keep the snapshot of mostly all sites

ii) You should also search on the google search box with below format
site:yourdomain.com



Use best domain name generator tool for instant domain search

I can understand that it's very difficult to choose a domain name because
i) First you need to choose a perfect domain name with matching good combination of keywords,
ii) Second, you also need to verify that the domain name is available or not.

You may use the leandomainsearch.com or namemesh web tool to complete the instant domain search task.


Hidden Costs of Domain Name

You'll not notice but some providers play a trick to attract customer's mind.
If you check some domain buy price which would be showing very less ~less than 200 INR (~3 USD) in the advertisement.

E.g. like below price list, if you see the price for .LIFE extension, It's showing very cheap INR 199 only.


But when you also check and compare renewal price that is showing costly ~ 2459 INR (~ 33 USD).
So please also check the renewal price, when you're comparing the price between domain providers before choose perfect domain ext. & buy.
This trick will save you a lot of recurring money. 😉
Where to Buy Domain Name
You need to go any domain registrar which provide domain purchase service.
They will check the availability and register your domain after received the payment.
Popular Domain Name Provider
Bluehost
Bluehost provide you domain name and best web hosting services. You may check current prices on its website Bluehost.
If you purchase web hosting then it'll provide a free domain for 1 year.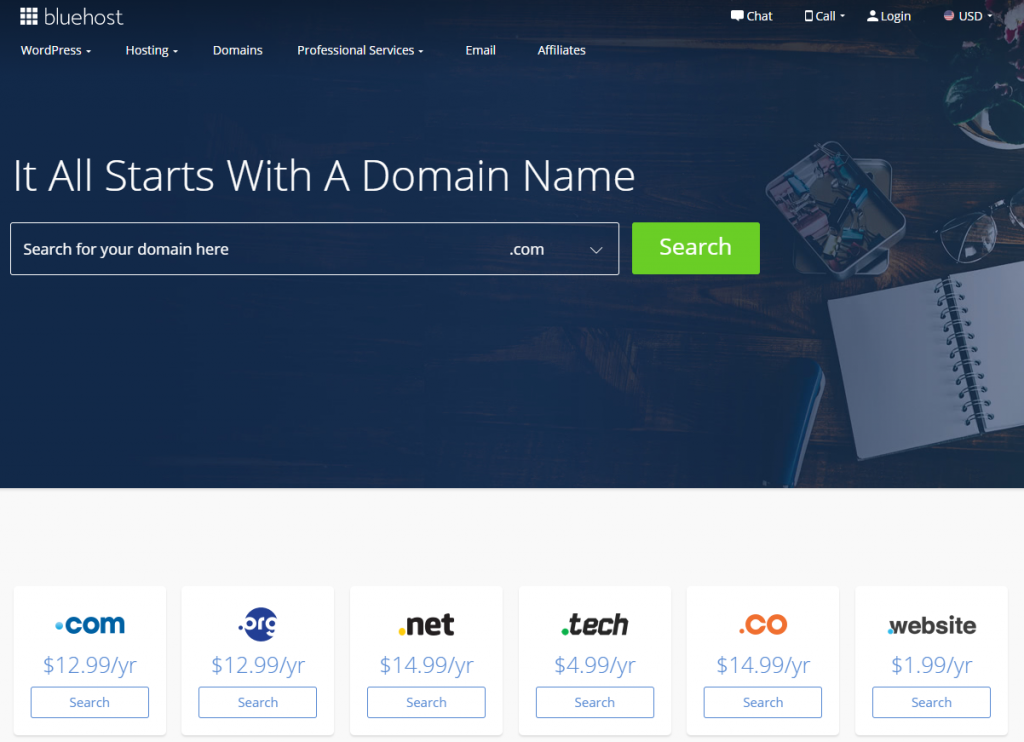 Namecheap
Namecheap also provides cheap name as its name, also hosting, WordPress services on their site Namecheap. It's also providing free domain if you buy hosting service from them.
The best benefit to buy domain name from Namecheap is that it provides free privacy protection for life. where other providers charge separately around $12/year.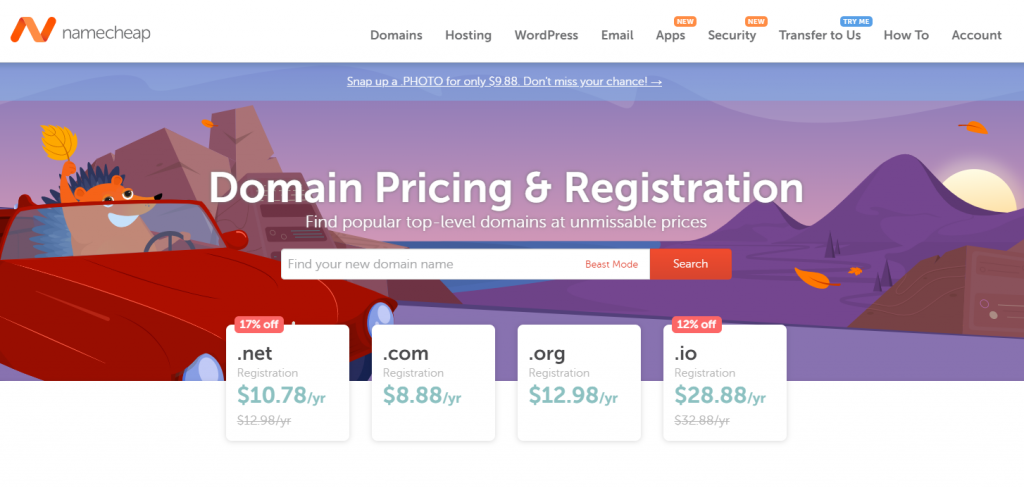 SiteGround
You may also buy a domain from SiteGround after comparing with other providers.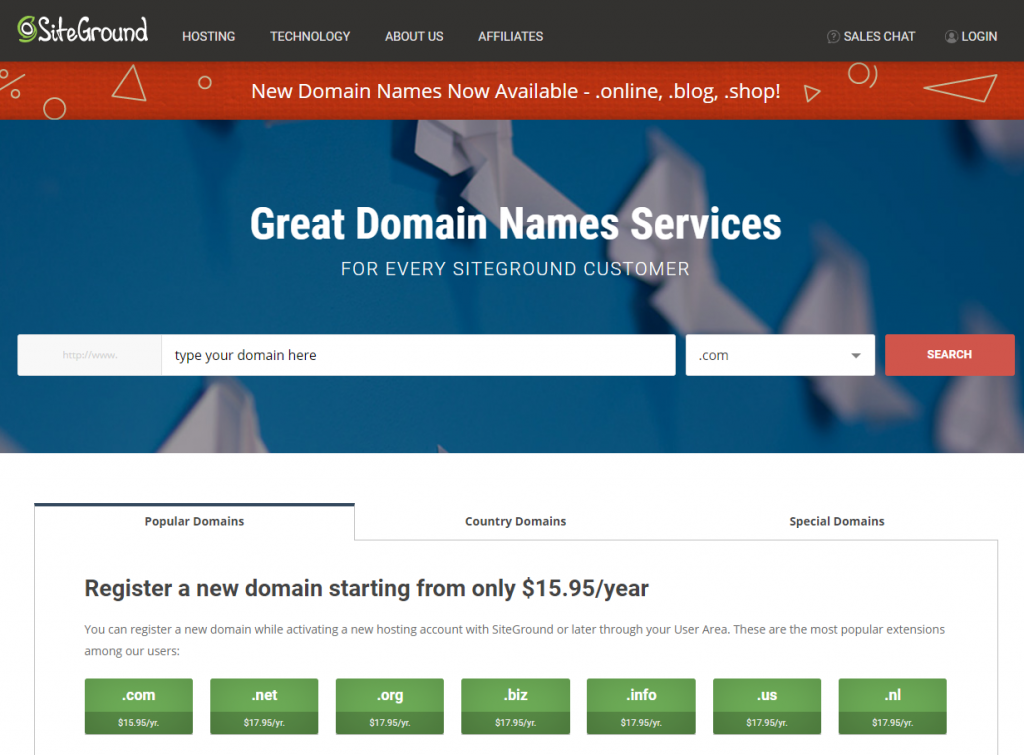 In recent months you must have watched a lot of GoDaddy advertisements. As GoDaddy has reached more than 20 millions customers in June 2020
It also provides a variety of services like Domain, hosting which you may buy from its website GoDaddy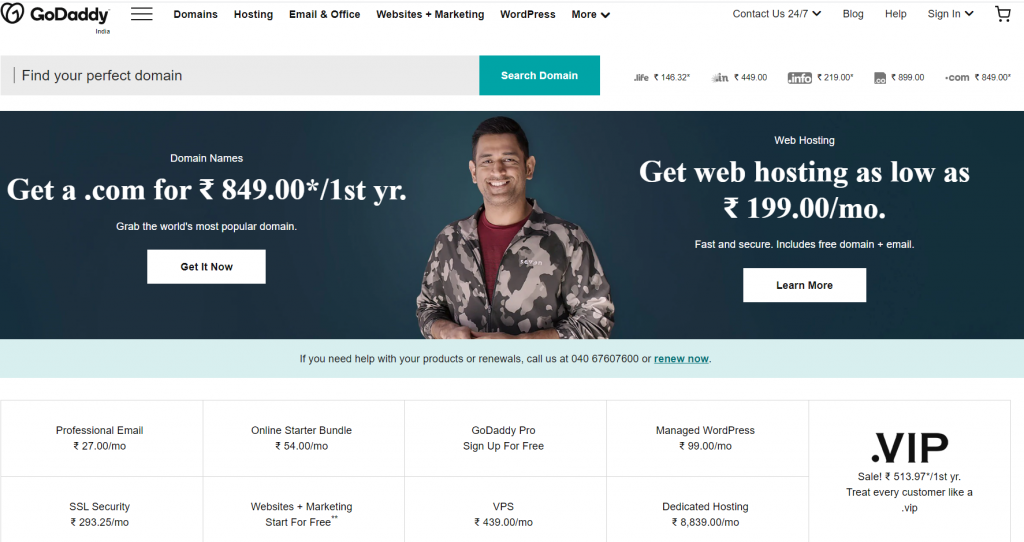 It offers affordable plans for domain and hosting services. you may check current prices on-site HostGator and compare prices before buy.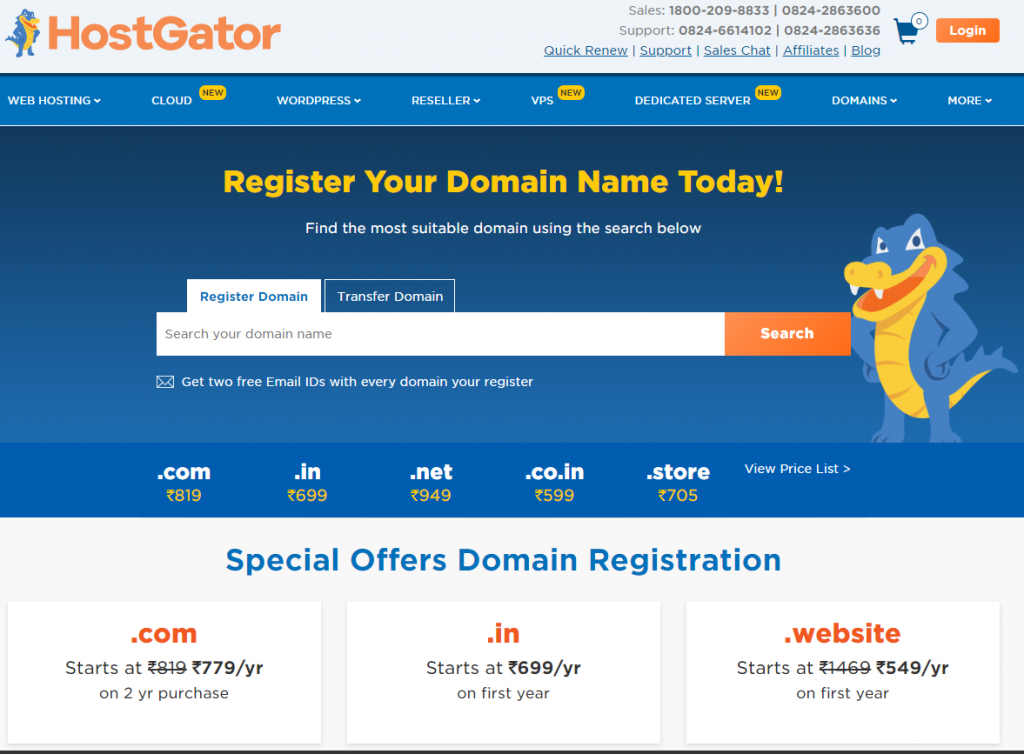 Hostinger now has more than 29 millions customers. You may also check and compare the Hostinger domain and hosting prices with other providers before buy.

How to Get Free Domain Name
You can also get free domain name. As mentioned above many providers offer free domain name with hosting service if you buy combo from them.
After buy a domain name, you'll also require a web hosting service to host your WordPress or any website.
So it would be a good decision for you if you compare combine prices between mentioned providers.
You may also register at free nom and you'll get a free domain name for 12 months, but here you will get only 5 limited domain extensions. (tk domain, .ml, .ga, .cf, .gq).
If you're happy with this ext. or just for testing purpose you can go ahead and buy free of cost.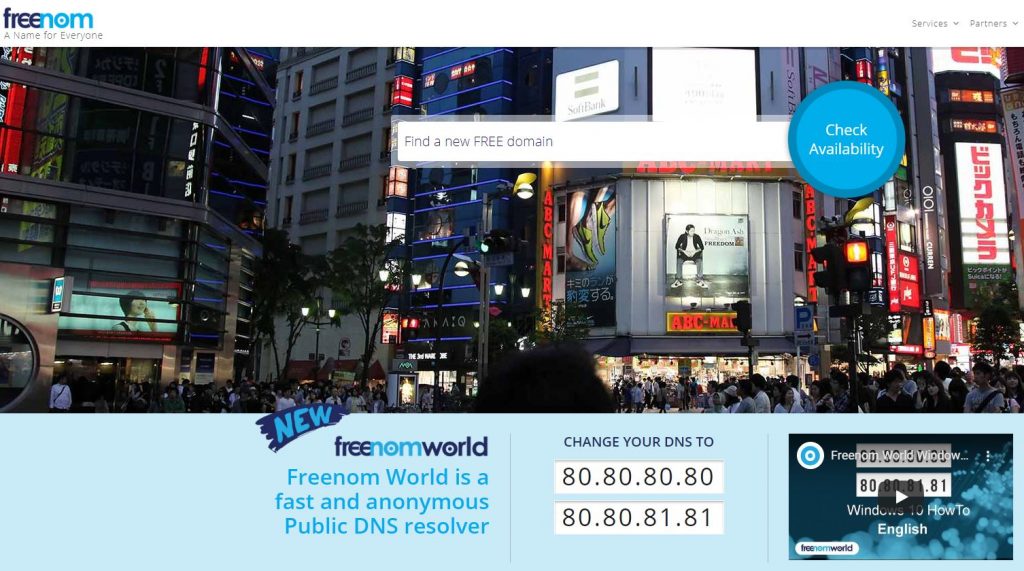 What is Domain Administration Tasks
After buy, you also have to perform some administrative task to manage the domain.
Manage DNS Records
You need to create DNS records for redirect traffic to your website. You may check Domain Definition section for more information on the DNS.
Renewal
When you buy a domain name it needs to renewal payment monthly or yearly as you selected while buying.
If you're thinking what will happen if you didn't renew?
Your domain name will get in the queue to delete after 30 days grace period. So never forget to renew when it's about to expire otherwise there are huge charges to restoring a deleted domain name because of many manual tasks.
You may set a schedule in calendar to get notify about expiration. You'll also receive notification from your registrar.
Transfer
If you're not happy because of support or billing, you're free to transfer your domain to another provider. This transfer service provided by mostly all providers.
Just make sure it has been more than 60 days since the domain registration or last transfer.
Sale and Buy Domain Name
You may also sale your domain or buy any existing domain.
You can sell your current domain and almost all providers offer an option to set to sell. Once get the offer you may negotiate for the price.
If you found any existing domain name interesting then you may contact to its owner and offer price.
YouTube Tutorial
You may also watch this video-based article on my YouTube channel. If you like and want to watch more technical resources, so please watch and subscribe on YouTube.
Conclusion
In this post, you get working knowledge about what is Domain and it's available services. You also get an idea of how to select a great domain name without any problem.
Who is the most popular and best domain providers and their offer prices? You'll also get to know how to get a free .tk domain name. You'll be able to perform a required administrative task related to your domain after reading this What is Domain ultimate guide.
If you want to know more about web server in details, then please check what is web server post and share the comment.